Building a new home or office can seem very intimidating, but we will simplify this for our clients, so they can obtain their dream home or office with a peace of mind.
Finding the right sub traders with the right level of expertise who can deliver quality work with low cost can be very challenging. Furthermore, it would be a difficult task for one to coordinate the sub traders activities. If a single step is overlooked in the project planning or execution, it would affect the scheduled timeline and costs. Last but not least, you need to have a good knowledge of building materials used and make sure the whole design fits together.
---
We simplify this process for you and guide you on every step, so you can make informed and educated decisions. Our Strong project management skills are the keys to success. For any new construction projects, we take the following steps: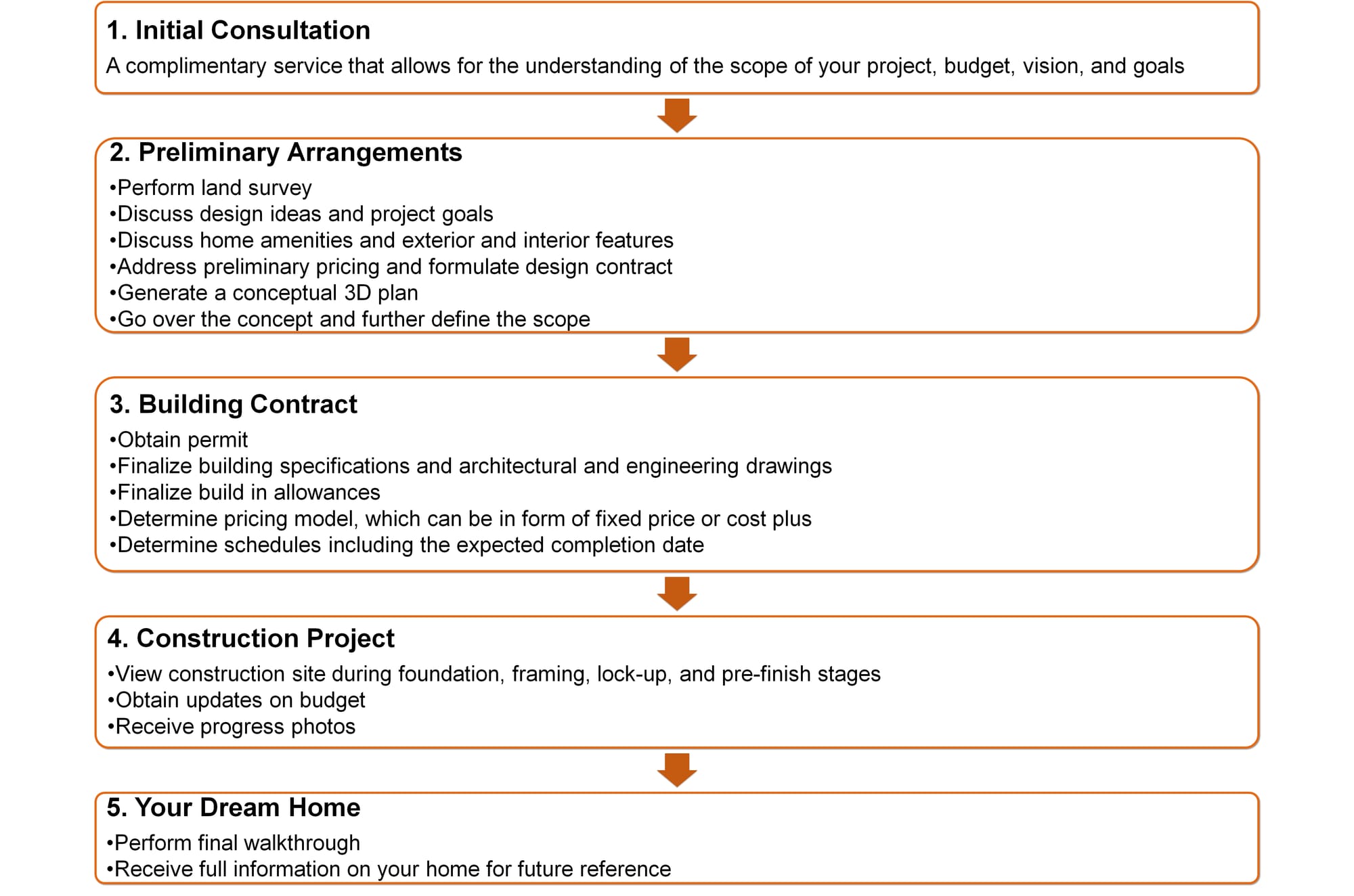 What makes us different is adhering to the project schedule in terms of time and costs, providing transparent invoicing, and clear communication.
Book your free consultation today!
---